How to Finish Painting Hand Carved Fantasy Birds
It's nearly time for us to create Santas again. Clausman (my hubs) is the carver. I'm the painter, finisher and story writer. To get myself back into painting, I decided to paint these little birds that have been patiently waiting for a long time. Below, you'll see the image of the birds from the previous LIVE stream where I blocked in the colors.
As I began the LIVE stream this week, I played with the same colors to add details and shading. I may have added 1 or 2 extra colors. 😉 It happens!
The more I painted the bird with the yellow head, the worse he got! Has that ever happened to you? Please tell me it has!
After taking a dinner break, I began painting again and the yellow "chicken pops" birdie got all new colors. He felt much better about himself after that! The process of painting, adding details and shading is exactly as I showed on the stream – just different colors.
In the bottom photo, you can see each completed bird along with my "Rainbow Wren." (One of my viewers on YouTube dubbed these birds the Rainbow Birds, which is the perfect name!)
I'll show them again next Drama-Free Friday at 2pm Eastern. If you can join me LIVE, I'd love to chat with you.
Until then,
Remember to Get Creative today! It's Easy!
Barb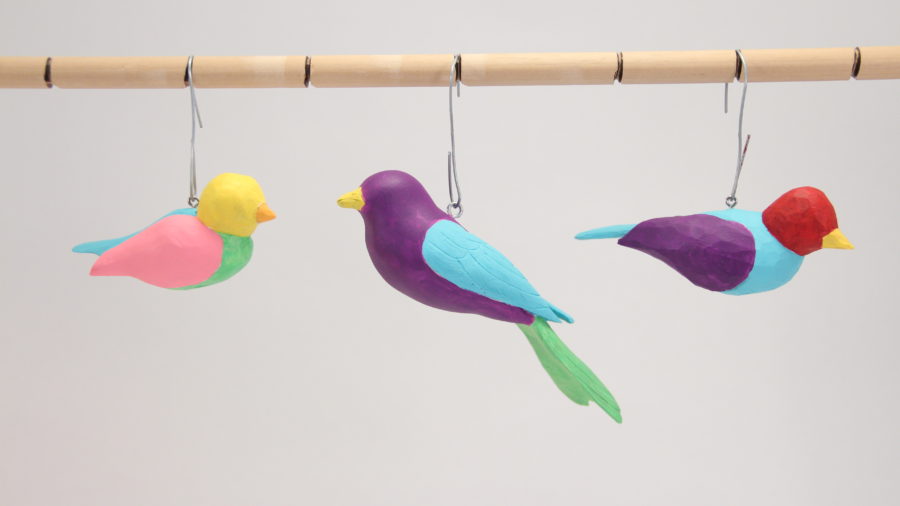 P.S. Please leave a comment below.